YOUR IDEA, OUR EXPERTISE.
YOUR IDEA, OUR EXPERTISE.
YOUR IDEA, OUR EXPERTISE.
A team of experts who know the world of beverages from every point of view and can't wait to use their expertise and know-how to create the blend of your dreams.
Whether it's spirits or non-alcoholic drinks you're interested in, we got you covered. Our equipe, made of producers and bartenders, is your ace in the hole: ask and you will be answered.
From packaging to preparation, you will be supported in the development of your recipe and in the study of the bottle that best matches your blend.
Our laboratory is at your disposal to allow you to follow, step by step, all the phases of product development.
Choose
and mix
Mix
and match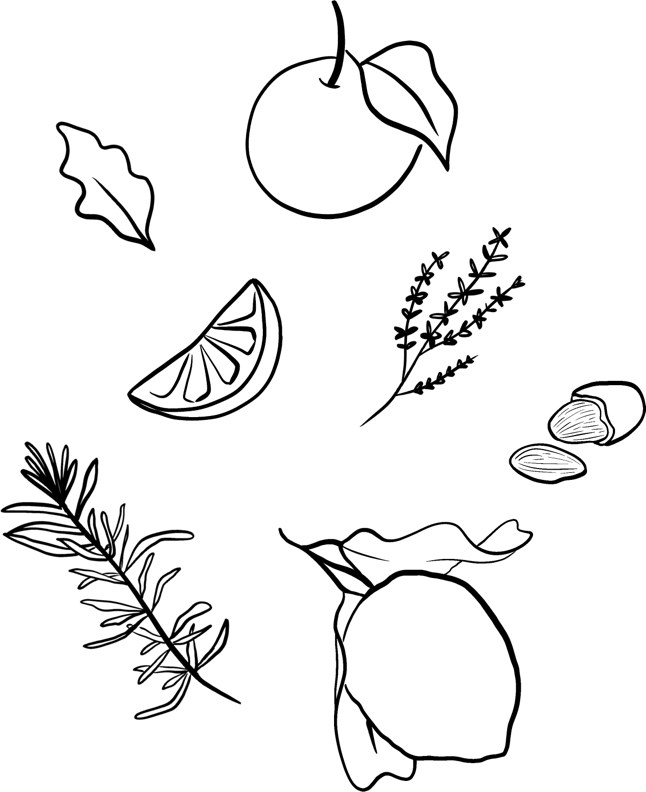 Laurel
Orange
Coconut
Lemon
Almond
Apple
Peach
Rosemary
Thyme
And mix
Distillates
01.
Identify the raw materials, fresh or dried, to flavor your distillate.
02.
Pour a hydro-alcoholic solution into the still and place the raw materials on a grid. The hydroalcoholic solution is heated, producing steam.
03.
The steam rises upwards meeting the selected ingredients. In this step the vapor captures the aromatic notes.
04.
Steam passes through a second space of the still where it concentrates and begins to condense.
05.
The vapor passes through a cooled coil which finishes the condensation process. Voilà, your distillate!
Infusions
01.
Select the raw material (fresh or dried) which will create the aromatic base of the product.
02.
Immerse the ingredient in a hydro-alcoholic solution based on water and grain alcohol (each raw material requires a solution with a specific alcohol content). The infusion can take from 20 to 45 days, depending on the raw material.
03.
Remove the ingredient from the solution and press it in order to extract the hydroalcoholic substance absorbed during the infusion process.
04.
Combine the squeezed solution from the press with the hydroalcoholic infusion.
05.
Now add water, sugar, and alcohol (in case you want to make a liqueur). Once the product is stabilized, it needs to be tested, filtered and voilà, ready for your bottle!